Modern Technology Meets Roofing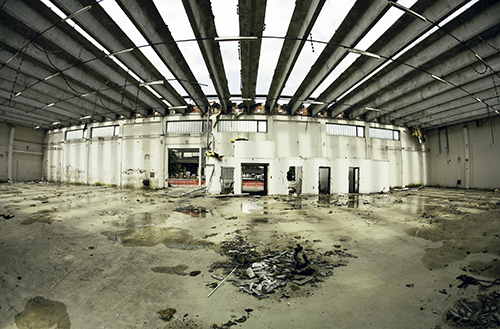 Roof Monitor safeguards the low-sloped roofs of commercial buildings – and the people and businesses that rely on them. Using real-time data, groundbreaking technology, and an extensive wireless network, Roof Monitor provides unmatched protection designed to reduce roof collapses, falls off roofs, and rooftop security breaches.
Roof Collapses Endanger Lives and Cost Money
There is a great need for commercial roof monitoring, since more than 3,000 roof collapses occur in the United States every year (Paramount Disaster Recovery Survey, 2010). These collapses endanger lives and cost businesses millions in:
Building Repairs
Damaged Inventory
Lost Business During Closures
Roof Clearings are Just as Dangerous as Collapses
Workers clearing roofs face a variety of hazards, including hidden skylights, slippery surfaces and rooftop edges. Clearing snow and water can damage the membrane of the roof, resulting in a patched roof with a shorter lifespan. Additionally, forced shut downs during clearings can result in lost business. Although roof clearings can prevent roof collapses, they can be just as dangerous and costly as collapses.
Roof Monitor™ Provides an All-Weather Commercial Roof Monitoring Solution
Roof Sensor™ is the only system today that concentrates on both snow and water buildup, and Edge Defense™ addresses the roof's perimeter. In addition to monitoring snow loads, the system acknowledges the need to measure head pressure on drains. Proper drainage is an essential component for the performance of any roofing system, preventing long-term and excessive accumulation of water. The lack of adequate drainage can contribute to the deterioration of most roofing systems and, in worst-case scenarios, be responsible for structural collapses.
Edge Defense is the first safety mat system created exclusively for commercial roof monitoring. The mat system monitors the roof's perimeter and triggers an audible alarm when the design load is detected. Edge Defense provides awareness of the roof's ledge to help prevent falls and around-the-clock security that helps deter trespassing.

Learn more about how Roof Monitor™ works >>
Stop Guessing When to Take Action
Roof Monitor™ provides vital information and informs businesses of potential risks.
Objective Metrics & Actual Load Measurements
Single Point of Technology
Real-Time Monitoring of Live Load Conditions
Alerts & Alarms with Protocols Defined by the End User