Buffalo, New York, was hit especially hard by a recent wave of heavy snow – some reports estimated the total accumulation topped eight feet – and then rainy storms, prompting the New York Post to observe that "[e]ven for the Buffalo area – one of the snowiest and hardiest places in America – this was one for the history books."
An assisted living facility in the area evacuated all of its nearly 200 residents amid fears of a roof collapse, while a manufacturing plant succumbed to the snow, its roof caving in and destroying neighboring buildings. A metal warehouse also crumbled, and the cost of damage hovers in the millions.
In nearby Elma, New York, local NBC affiliate WGRZ reported that roof collapses are becoming increasingly common in the Buffalo area.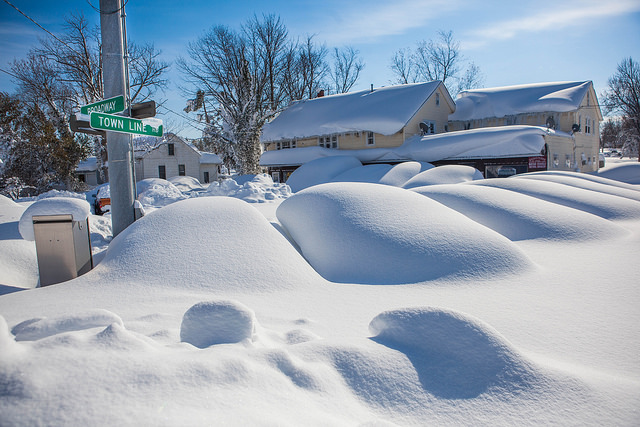 As roof collapses become more frequent, our purpose becomes more urgent. We believe business owners do not have to accept roof collapses as a fact of life. Watching the videos and seeing the photo slideshows capturing the chaos in Buffalo, all of us at Roof Monitor have felt a renewed sense of duty: we are more determined than ever to spread the word about our groundbreaking new technology.
Photo by Anthony Quintano, via Flickr with Creative Commons License