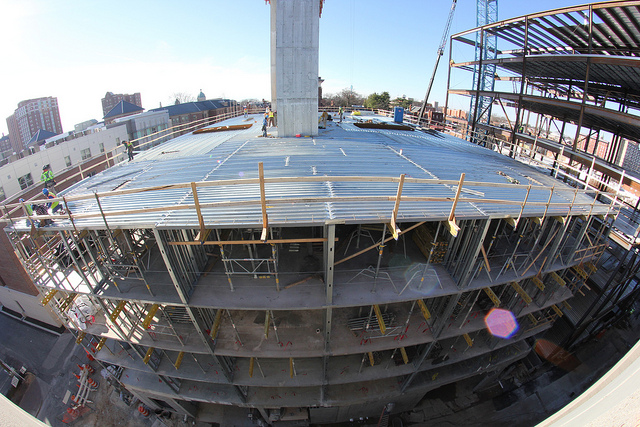 A recent story in the Albuquerque Journal addressing safety issues at a nuclear waste repository illustrates that preventing roof collapses is sometimes more about keeping what's inside from getting out.
Harry Dietz dissects current issues surrounding states, OSHA, and fall protection in Professional Roofing.
Spring rains have recently wrecked havoc on Wisconsin homes, according to Milwaukee's FOX 6.
The National Roofing Contractors Association will stage its semi-annual regional conference this month in Pompano Beach, Florida. Roofing magazine has the details.
Roofing Contractor takes an in-depth look at some of the best vegetative roof systems on the market.
The Minnesota Vikings' new stadium is halfway complete. What's remains for the billion-dollar project? According to a recent progress piece in TwinCities.com, a large workforce will tackle the state-of-the-art roof this summer.
Habitat Magazine takes a look at how residents of a New York City condo building worked together to make replacing the structure's roof a smoother process.
PHOTO
Do wind turbines need to be prettier?
Photo by Eli Christman, via Flickr with Creative Commons License