Edge Defense™
The first safety mat system created exclusively for commercial roofs.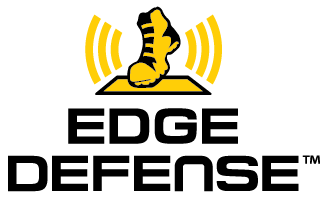 Why Edge Defense™?
Roof Edge Defense™ is a game-changing first line of defense for all industries whose work takes them to the roof. According to the U.S. Department of Labor's Occupational Safety and Health Administration (OSHA), falls off of roofs are the leading cause of death for construction workers. The patent-pending Edge Defense™ mat system is expertly designed to prevent falls when workers are too close to the edge of a roof.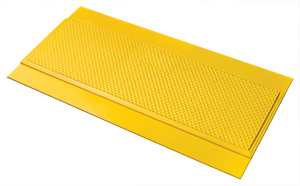 How Does Edge Defense™ Work?
Your customized roof Edge Defense™ system is installed around the perimeter of the roof. Each UV-coated Edge Defense™ mat contains electrodes that make up a sealed sensor system designed to prevent falls.
 When the defined load is detected on the mat, an alarm sounds, providing better awareness of the roof's ledge and heightened around-the-clock security that helps deter trespassing.
Advanced UV coating protects mats from sun damage, ensuring long-term functionality.
Each mat's non-steel electrodes are non-corrosive, non-magnetic, flexible, and anti-static. Electrodes are designed to withstand rust and dents.
Customized points of roof entry and exit are personally designed for each roof system.
Building and business owners can receive notifications if unauthorized personnel are detected on the roof.
 Roof Monitor's™ Edge Defense System Case Study
 See The Edge Defense Order Brochure For More Details!