Roof Monitor™ President & CEO
Bradford D. Beldon
brad.beldon@roofmonitor.com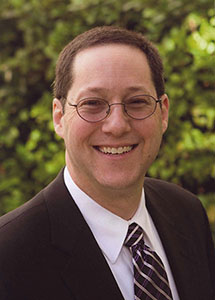 Brad Beldon is the President & CEO of Roof Monitor™, as well as the third generation owner of Beldon Roofing Company in San Antonio, Texas. Founded by Brad's grandfather, M.C. Beldon, Beldon Roofing holds nearly 70 years experience in the roofing industry. Brad created Roof Monitor™ after recognizing the need and void in the market for an effective roof monitoring system for all weather elements.
Brad holds a B.B.A. from the University of Texas at Austin, plus multiple roofing certifications, including: Certified Roofing Contractor, State of Florida; RCAT, Certified Commercial and Residential Roofing Contractor; LEED™ Accredited Professional BD&C; FRSA, CPRC Designation (Certified Professional Roofing Contractor); SpecRight™ Certified, NRCA (2007); NABCEP, Photovoltaic Entry Level Certified (2010); EPA Renovation, Repair and Painting (RRP) Certified (2010).
Brad is very active in the community and has held numerous leadership positions, including roles with the following organizations: Jewish Federation, The Kids Trust, United Communities of San Antonio (UCSA), San Antonio Roofing Contractors Association of Texas (RCAT). He has been honored numerous times throughout his career including the recipient of the 2000 San Antonio Business Journal "San Antonio's 40 under 40 Rising Stars" and the 2014 Recipient of the UCSA Brotherhood Award.
Roof Monitor™ Development Team
Brad Beldon created Roof Monitor™ with the help of these experts.
Dr. Cory Hallam, Director of the Center for Innovation and Technology Entrepreneurship, University of Texas at San Antonio (UTSA)

Dr. Hallam is the director of the Center for Innovation and Technology Entrepreneurship (CITE), a faculty member of the Colleges of Business and Engineering, holds the Jacobson Distinguished Professorship of Innovation and Entrepreneurship, and is chief commercialization officer of UTSA's Office of Commercialization and Innovation. Dr. Hallam holds a Ph.D. from the Massachusetts Institute of Technology, a Master of Science degree from the Massachusetts Institute of Technology, a Master of Engineering degree from the Massachusetts Institute of Technology and a Bachelor of Engineering degree from Carleton University.
Dr. Arturo Ayon, Associate Professor and Dean of Physics and Astronomy, University of Texas at San Antonio (UTSA)

Dr. Ayon is an Associate Professor and Dean of Physics and Astronomy at UTSA. His areas of research interest include sensor arrays, micro-chemical reactors, the demonstration of miniaturized muon sensors, micropropulsion employing solid fuels, negative index of refraction materials for imaging and other photonic applications, the utilization of MEMS actuators on phase array antennas and CMOS-compatible microwave varactors and other radio-frequency projects.
Roof Monitor™ Management Team
Michael D. Beldon, TEAM Chairman
mike.beldon@roofmonitor.com
Mike Beldon has over 30 years of experience in the roofing industry as a part of Beldon Roofing Company, founded by his father, M.C. Beldon. Mike took over the reins in the early 1980s and he remains active with the company as its Chairman. Beldon Roofing Company is a member of the National Roofing Contractors Association (NRCA), and Mike is a former NRCA president.
Dawn-Marie Haight, TEAM Business Development Manager
dawnmarie.haight@roofmonitor.com
Dawn-Marie Haight holds over 15 years of industry experience. She is responsible for existing and new construction projects and servicing National Accounts and Fortune 500 companies for Beldon Roofing Company. Dawn has a hand in all parts of the business including, but not limited to: creating and developing business relationships; developing Scopes of Work, Proposals, and achieving Gross Profits; arranging and implementing Trade Shows nationwide and obtaining BRC licenses in 39 states.
Tricia Peebles, CPA, TEAM CFO
tricia.peebles@roofmonitor.com
Tricia joined the Roof Monitor team in February 2014 and oversees Finance and Supply Chain. Tricia brings over 21 years of experience in the for-profit and non-profit sectors in financial reporting, internal controls, business process improvement, budgeting and forecasting, tax compliance, human resources, and benefits administration. Tricia has held leadership roles at small and mid-sized organizations including RailTex, Inc., Kinetic Concepts, Inc., and Artpace San Antonio.  She holds a B.B.A. from The University of the Incarnate Word, and is a licensed Certified Public Accountant in the State of Texas.
Amber Smith, TEAM Project Manager
amber.smith@roofmonitor.com
Amber assumed the duties of Project Manager in April 2015.  She brings with her seven years of financial institution experience specializing in member relations, cash management, regulation compliance, and employee development.  She received a B.S. in Interdisciplinary Studies from Texas State University.  Amber coordinates the product installations with our dealers and clients to ensure the highest level of service.